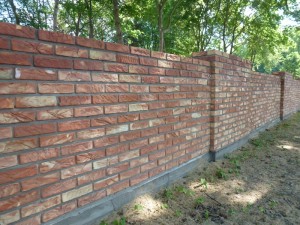 Felix Salinas Group has been providing concrete, masonry, and other stonework services to the DFW Metroplex since 1996. We can install, restore, or replace all types of masonry and concrete products used in buildings, parking garages, and any other structures.
When it comes to masonry most people thing of brick, however we can handle brick, block, cut or natural stone, stucco, and terracotta.
Whatever material you need to install or restore, our skilled craftsmen will take on the job with professionalism, creativity, and pride.
Masonry
New Brick or Block
Brick Restoration
Brick or Block Replacement
Caulking
Clear Penetrating Sealers
Masonry Cleaning
Patching and Sculpting
Re-pointing
Stone Restoration
Terra Cotta Restoration
Thru Wall Flashing
Concrete
Stamped Concrete
Asphalt Repair/Replacement
Parking Garage Repair
Structural Concrete Repair
Prepackaged Cement
Dry Process Gunite
Carbon Fiber Strengthening
Caulking
Epoxy and Grout Injection
Expansion Joint Systems
Ready Mix Concrete
Stonework
Covered Patios
Retaining Walls
Outdoor Kitchens & Fireplaces