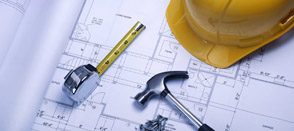 The staff of Felix Salinas Group are committed to excellence and this is shown by the pride we take in the quality of services we can deliver to the end customer. We know that each project we complete reflects on our reputation and invitations for future work, therefore, we believe that a project is not complete until our customers are completely satisfied.
Although Felix Salinas Group has a great deal of experience in all types of residential & non-residential construction, it tends to specialize in institutional, educational, commercial and medical projects. We are not only dedicated to delivering quality construction services, but also committed to building strong and stable working relationships through excellent service and taking care of all your construction needs from large to small. This includes pre-project planning & consultation, providing on-site management, and project cleanup services.
Our clients are the reason we exist and we look forward to working with you.
Pre-Construction Project Consultation
FSG provides pre-construction project consultation to those clients who are in need of advice and are beginning to formulate ideas regarding the expansion of their current facilities, relocation of their facilities to a new location, or starting a new business. Our services ensure that every aspect of your project is thoughtfully planned out, including unexpected issues that would otherwise hold up a job. Your project will be completed to your specifications and within your time and budget requirements.
Our pre-construction services include:
Master Planning
Estimating
Scheduling
Logistics Evaluation
Design Package Support
Constructability Review
Value Engineering Analysis
Pre-Construction Mock-up and Exploratory Services
Bid Preparation
Construction Management Services
FSG provides construction management services to those clients who desire a full range of services from consultation during the design/development stage through the completion of the construction of the project. This is by far the most popular means of delivery currently in our market today.
Once a customer's project is underway, FSG can assign a team of highly qualified professionals who can work with our clients existing staff and guide them through the complete project life-cycle, from inception to completion, to ensure a successful project delivery. These services include:
Permitting, Bonding and Insurance
Construction Site Supervision
Existing Conditions Investigations
Master Scheduling
Procurement
Safety
Cost Control
Quality Control
Shop Drawing Review
Coordination Drawings Review
Owner and Subcontractor Meetings
Financial Status Reports and Cash Flow Projections
Project Status Reporting
Inspections
Follow-Up Activities
General Punch-Out Services
General Contracting Services
FSG provides general contracting services to those clients who want a competitive bid for construction services only.
Cleanup Services
The success of your construction project depends on delivering a finished structure that is not only well-made, but cleaned to perfection. Today, when commercial contractors hire sub-contractors, they face the risks of damaged materials, poor results, and job accidents that can add to cost overruns, delays, and upset investors.
Using FSG's experienced and professional construction detail cleaning services will protect your business and ensure superior cleaning of the most sensitive materials. Construction cleanup is handled as a rough clean to begin, followed by a final cleaning at the end of the project to make sure the areas are free of debris and look clean and well-maintained.