Dallas / Fort Worth based Felix Salinas Group offers a full range of
commercial roofing services
including new roof construction,
replacement roofing
, scheduled inspections and maintenance programs. Linked through a telecommunications network and supported with a fleet of vehicles, our staff are available for immediate response and 24/7 emergency services.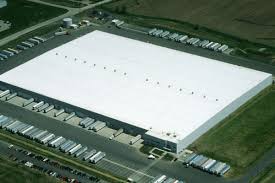 Over the years we have worked closely and built strong relationships with building owners, property managers, municipal managers, and insurance adjusters in the Fort Worth, Dallas and surrounding metroplex. We take the time to listen to our customers to best help determine their needs and specify the best roof system specifically for each building and roof section.
Expertise in all Roofing Types
While specializing in low-slope roof replacement, FSG provides comprehensive commercial and industrial services including new construction installation of "built-up" roofing and single-ply systems.
Our professional staff is experienced in the latest roofing technologies and trained to install all major manufacturers' brands. We have over 16 years of experience and expertise in the installation and repair of all roof types and specialize in the following:
Commercial Roofing Maintenance Programs
We also provide effective roof maintenance programs that can greatly extend the life of your roofing system at a fraction of the cost of replacement. Our goal is ensure the continued performance of your existing roof system by regular inspections and maintenance as required which ultimately reduces the costs incurred for future roof replacement.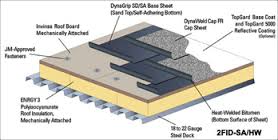 Our roof inspection and maintenance program has over a dozen services to ensure top performance of your roof system.
Here are just a few:
Regular scheduled inspections of roof & structure to include

Building Interior – walls and ceilings for water staining
Cap flashings
Edge metal
Base flashings
Penetrations
Field of the roof
Ballast
Roof adhesives
Surface coatings

24-hour Emergency Repair Services
Complete maintenance history
Ask one of our trained professionals today about establishing a regular maintenance program for your roof.